Sprake Real Estate Property Management is a division of the long established and proven real estate firm on the Fraser Coast that has a fresh and innovative approach to the asset management industry. Our aim is to achieve the highest possible return from your investment and, at the same time, administer the rental of your property with the very least inconvenience and nuisance to you as the owner. Under the direction of principals Tony and Peter, Property Managers Julie Wyvill and Nerida Piggford are well established in their complex management roles and they understand the importance of communication with the firm's landlord clients in ensuring them the best performance of their property investment.  The functions as property manager includes:-
1. Determining the maximum amount of rental that your property should achieve in the market.
2. Making recommendation to you of improvements or repairs, if any, for your property to be ready to rent.
3. Recommendation that you take out a suitable Landlord Protection Insurance policy on your rental property.
4. Promotion of your property to the rental market to achieve the best tenant in the shortest time.
5. Comprehensive scrutiny of tenant applications to rent your property.
6. Allowing the final decision over who rents the property to remain yours as the landlord.
7. Seeing to the preparation, execution and lodgement of all necessary tenancy documents.
8. Educating all of our tenants of their rights and obligations under the tenancy agreement.
9. Preparation of a monthly statement and provide you with an annual earnings summary for taxation purposes.
10. Monitoring and managing payments of rent by tenants on your behalf.
11. Arranging on your behalf maintenance issues at your property.
12. Carrying out regular inspections of your property to ensure that it is being properly maintained.
13. Taking immediate action in the event that your tenant falls behind in their rental payments.
14. As your agent, representing you should you need to seek a ruling against your tenant at an appropriate Tribunal or Mediation hearing.
15. Dealing with the end of tenancy and the reletting of your property.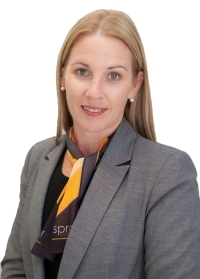 Nerida Piggford
Property Manager
Mobile: 0419101912

Office: 41237004
Julie Wyvill
Property Manager
Mobile: 0419101912

Office: 0741237005